"

People assume the quality of your marketing reflects the quality of your dentistry.

Remember, a sincere story is NOT manipulating or tricking people to come to you — it's giving real people a chance to voluntarily attach to you because they like you and believe you.

Moving faster than your competition makes it impossible for them to overtake you.

Practices with a bad culture are often hemorrhaging patients, and they desperately rely on any new patient inflow just to stay in business.

Give your patients the VIP treatment — not the DMV treatment!

Your brand is people's opinions and feelings about your practice, built by their experiences with it.

The right message, to the right audience, can be like a seismic hammer blow, driving your brand's barbed "claim stake" deeply into their minds.

Every tasteful instance of your logo throughout your practice is adding another string to the rope which anchors your patients to your brand.

-Rusty

"
Experience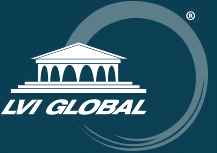 Rusty's Courses
The Dental Marketing Workshop
Course Description
Marketing trends and tactics are shifting at a frenzied rate and most dentists simply don't have the time to keep pace. But for a practice to thrive and stay competitive, their marketing MUST evolve. So where does a dentist turn for direction? There is no better option than "The Dental Marketing Workshop." This all killer, no filler course compresses today's wildly complex marketing environment into a concise and powerful framework. The course will enable attendees to create a monster marketing plan and then select and deploy optimal tactics to achieve their goals. In short, attendees will learn how to light up their market and terrify their competition.
attendees will learn how to:
Rapidly get up to speed on the current marketing landscape
Complete an insightful self-assessment that reveals your top marketing opportunities
Utilize our provided tools to build your own formidable marketing plan
Competing Against Corporate
Course Description
Few things strike more fear into the hearts of dentists than learning of a corporate practice opening down the street. But are the jitters justified? Only to the uninitiated. A panicked dentist who is intimidated by corporate makes self-sabotaging decisions. But an enlightened dentist sees corporate's appearance for what it is — a MASSIVE opportunity. In "Competing Against Corporate," you will learn how to convert what is a death knell to others… into a welcomed windfall for you.
attendees will learn how to:
Battle plan for corporate's REAL strengths and weaknesses
Transform corporate into one of your biggest referral sources
Strategically position yourself as the desirable corporate alternative
Kicking Insurance to the Curb
Course Description
Debilitating discounts, prolonged reimbursement periods, never-ending hoops to jump through, and exploding labor costs have pushed dentists to their breaking point. They've HAD IT with insurance. But to effectively drop insurance, a practice must have a sound plan and a steady hand at the helm. "Kicking Insurance to the Curb" will equip attendees with the how, what, when, and where to successfully sever ties with insurance for good. [You already know the WHY.]
attendees will learn how to:
Optimally position your practice to scrap your most despised (or all) insurances
Retain as many patients as possible after dropping their plans
Learn the ONLY way to effectively replace insurance referrals
How to Attract Your IDEAL Patients
Course Description
Feeling dead inside because you aren't seeing the patients that you actually want to? Exasperated because you aren't doing the dentistry you trained for? You are NOT relegated to only taking insurance patients. Your best hope is NOT wishing upon a star that more exciting cases will waft through your door. YOU have the power to attract your ideal patients. In this course you will nab the know-how to become irresistible to your ideal patients and reinvigorate your career!
attendees will learn how to:
Craft magnetic messages that pull in your ideal patients
Artfully infiltrate the marketing spaces that your ideal patients frequent
Outmaneuver your competition (who are fighting for the same patients)
The Dental Marketing Workshop – SUBMERSION COURSE
Course Description
Our standard marketing courses are bursting with valuable insights, examples, and recommendations. But time and format constraints limit how much an attendee can learn and apply. Dentists with serious practice growth goals need a more robust program. Our "SUBMERSION COURSE" was designed to support and empower these dentists. Attendees participate in a strategically-designed sequence of instruction, ideation, micro retreats, collaboration, and research excursions. This guided plunge into the marketing depths will focus the attendee, and unlock the creativity and inspiration they need to craft, then execute a killer marketing plan.
attendees will learn how to:
Profit from personalized attention and input from the industry's top experts
Feel exhilarated about your practice and it's potential again
Complete your plan and leave prepared to dominate your market