75%
of consumers remember a brand by its logo
DENTAL PRACTICE LOGO EXAMPLES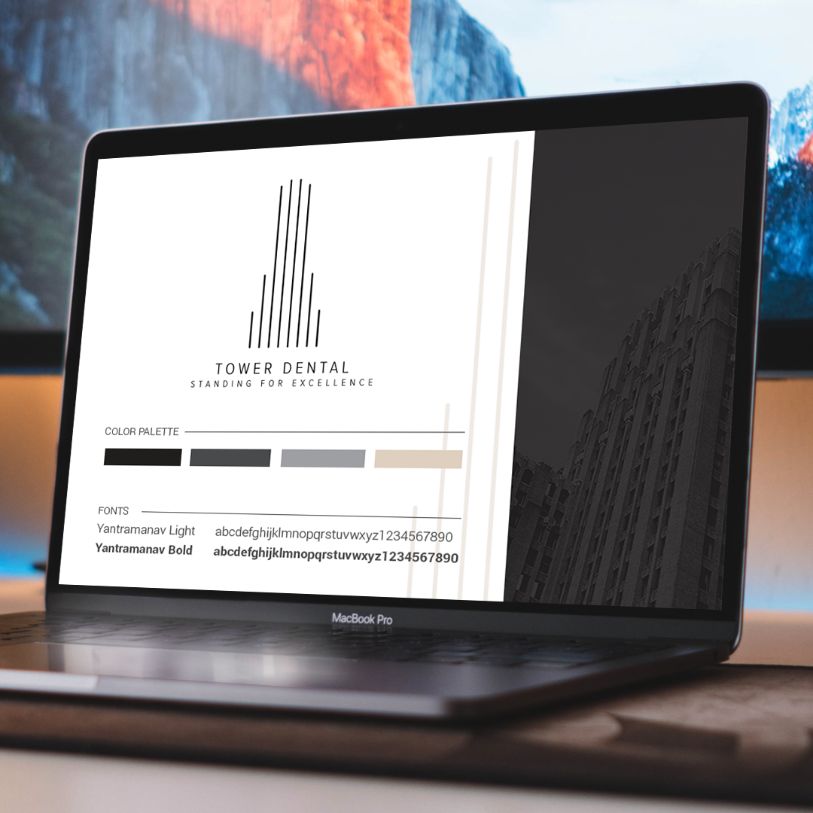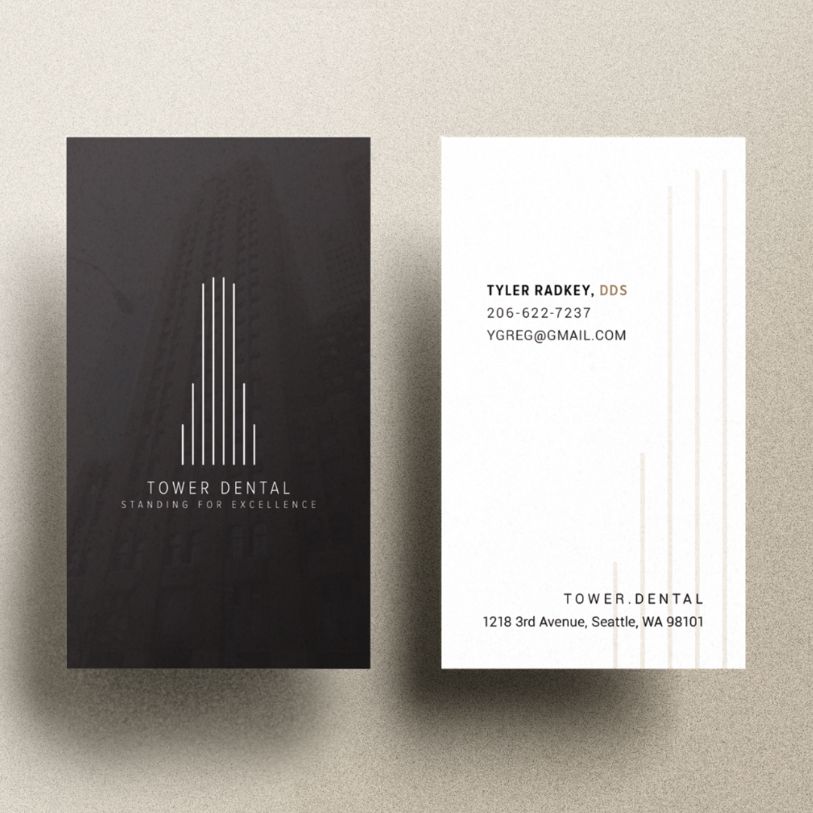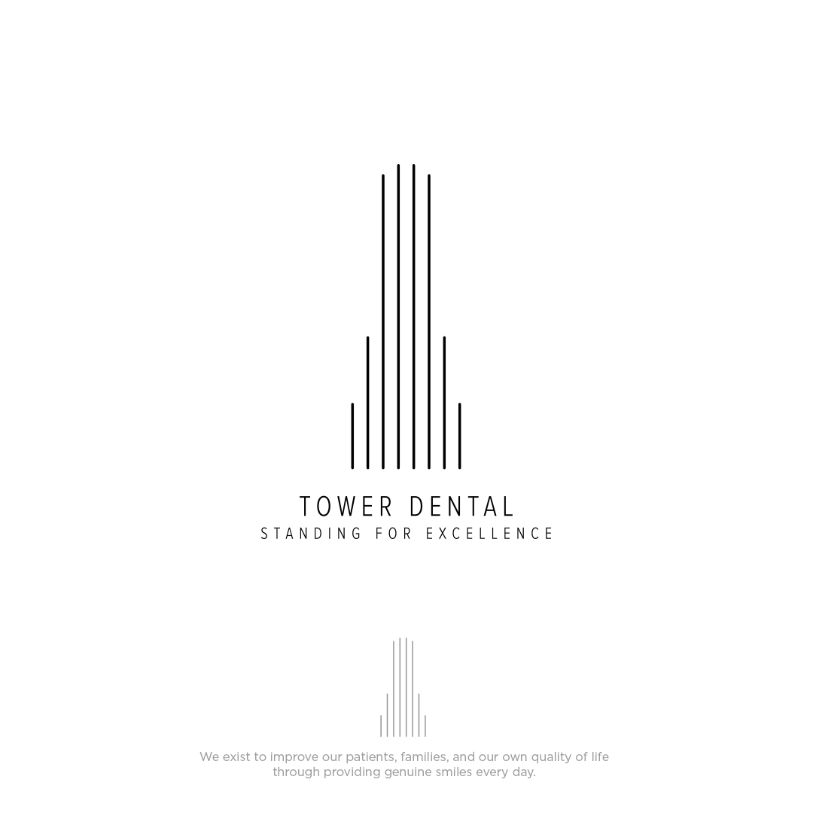 Tower Dental
Standing for Excellence
THE VISION
Urbane, chic, and contemporary are words that describe Dr Moua and his downtown Seattle practice. And his building is literally a proud monument to the golden years of art deco in American architecture. His logo needed to communicate his respect for art and culture, and appeal to his high-end market.
THE PROCESS
We decided to pay homage to his tower building and tie it to his fitting slogan — "Standing for Excellence." The atypically tall (but attractive) tower symbol emphasizes not just his location, but his commitment to providing superior dentistry.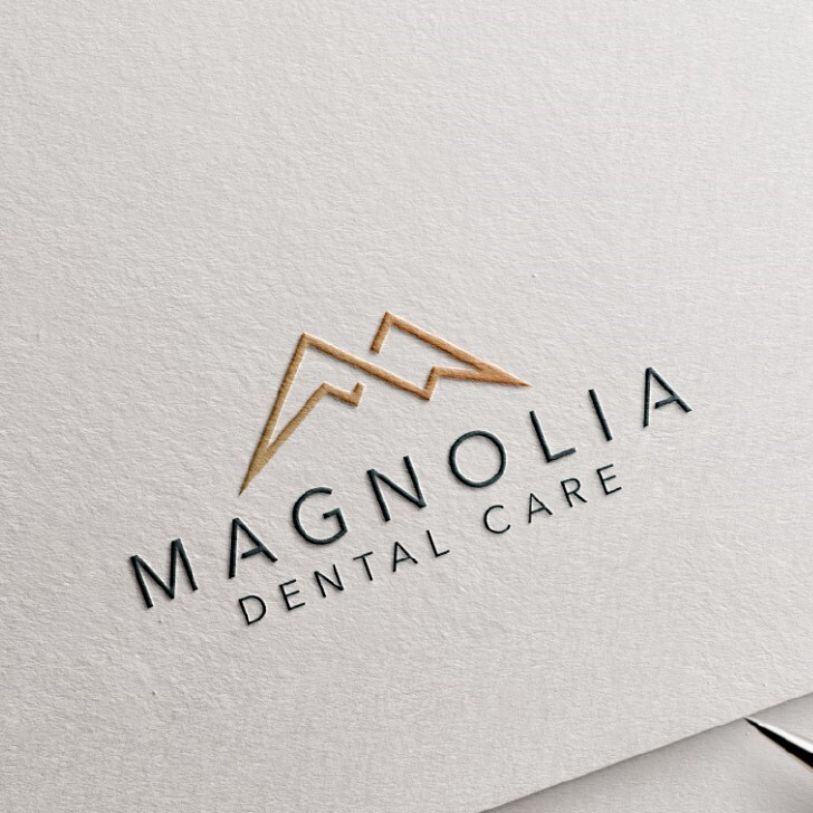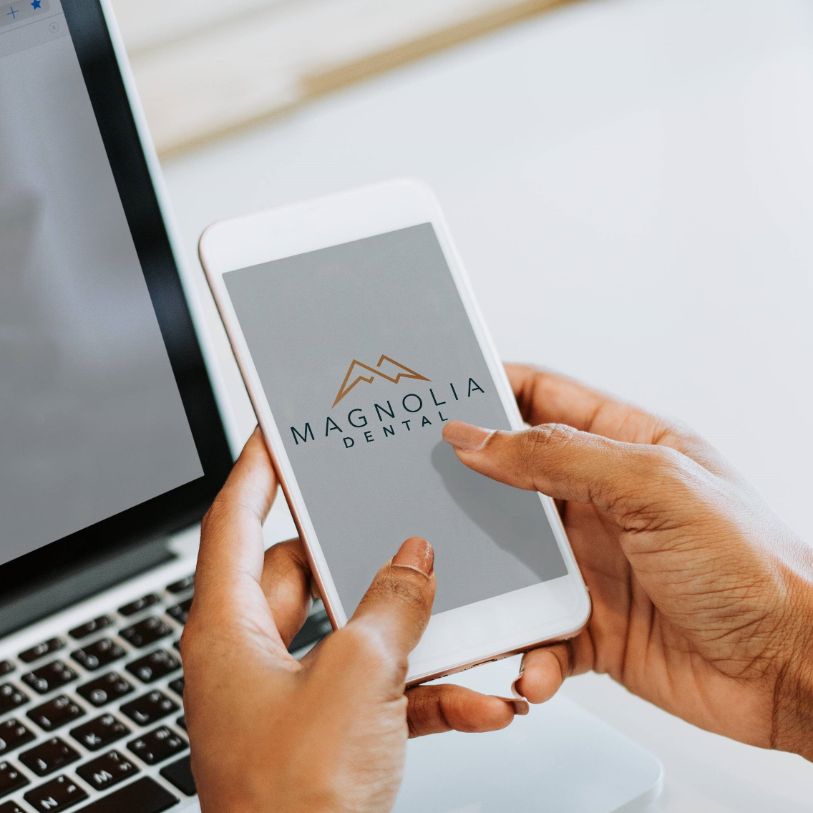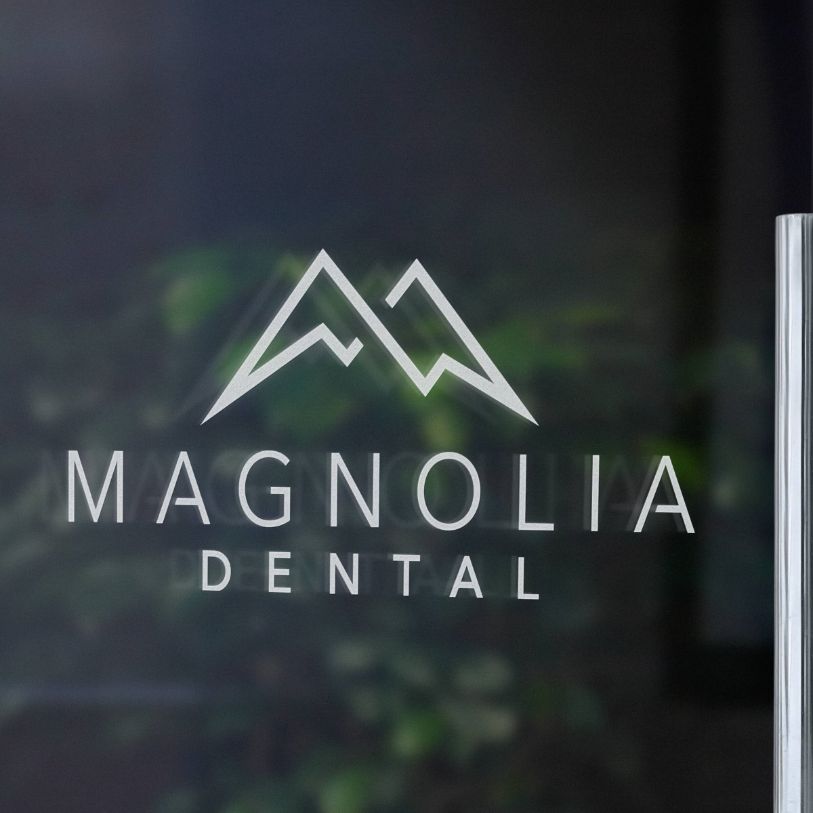 Magnolia
Dental Care
THE VISION
Dr. Radkey has an eye for perfection. In fact, proper form and function underlie his whole dental philosophy. Outside of the office, his neighboring mountains call to him constantly. His logo therefore needed to embrace both precision and nature.
THE PROCESS
We recognized that a mountain would reflect his values wonderfully. The challenge was creating a distinct look — apart from the thousands of other mountain logos. Elegant, sharp lines, subtly forming an "M" for his practice, and a sophisticated color scheme speak to his exactness and love of nature.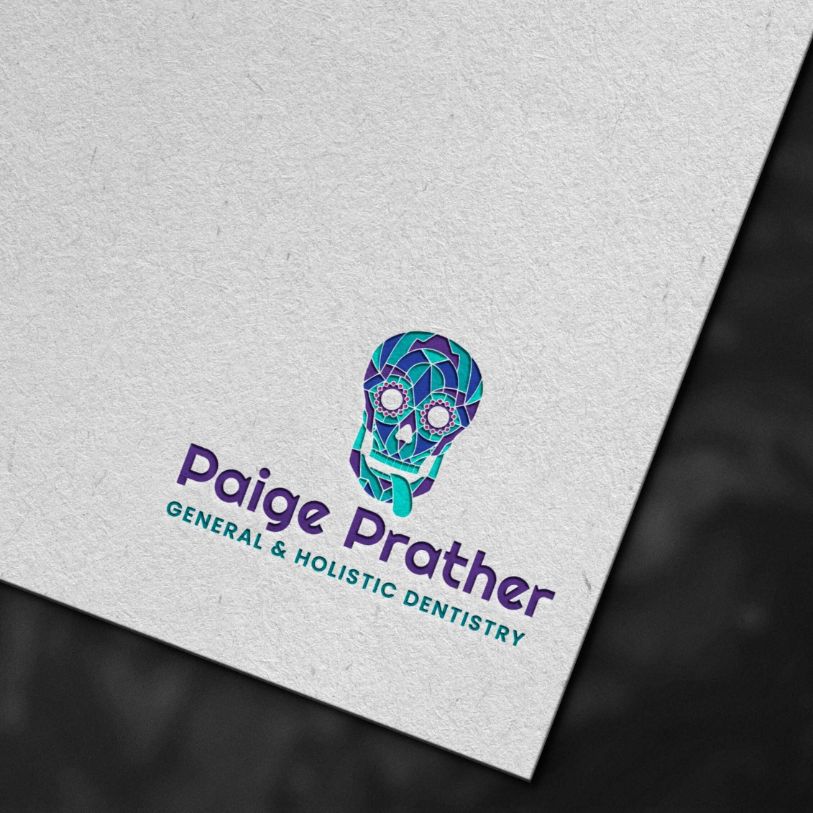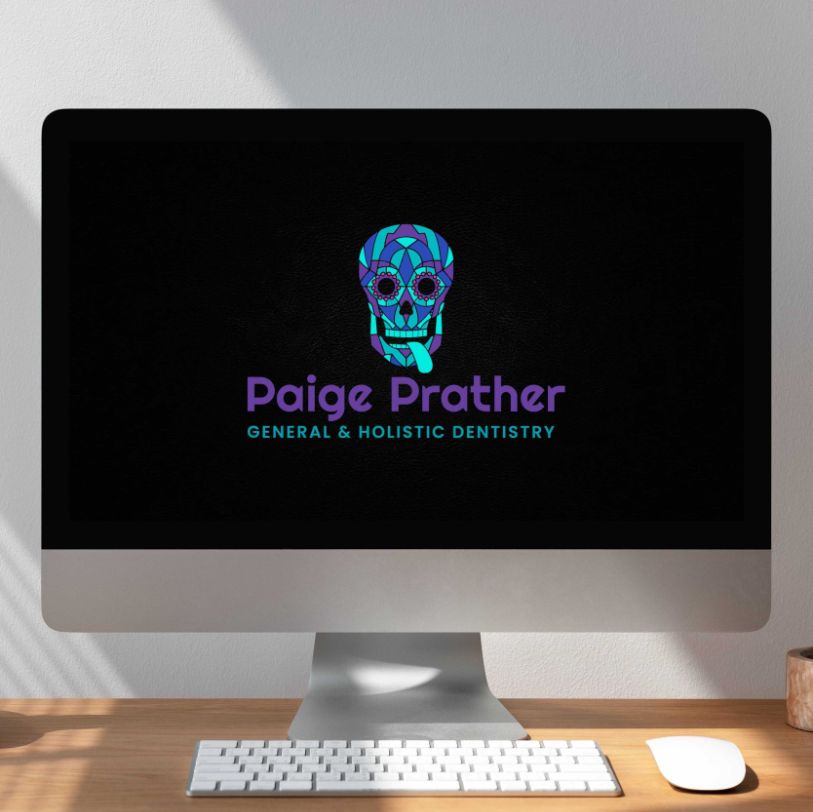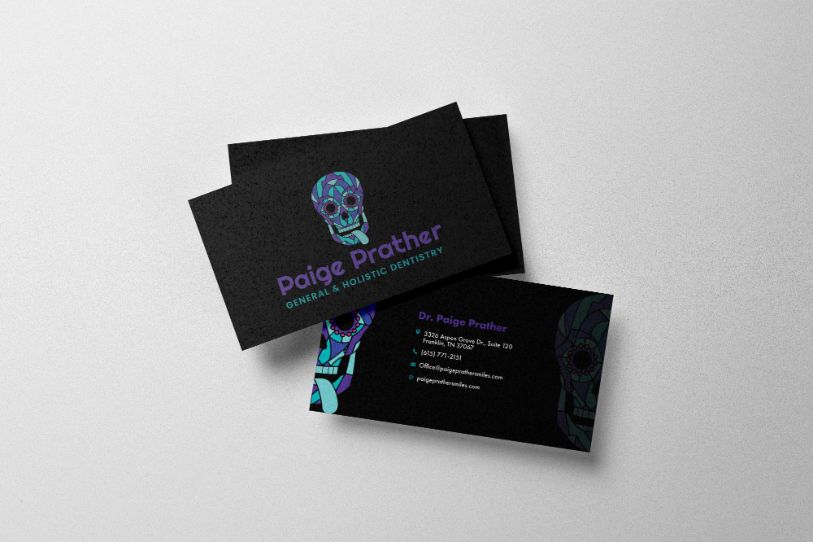 Page Prather
General & Holistic Dentistry
THE VISION
Dr. Prather has a wild side. When she's not practicing you can find her wrenching on her motorcycle or trying a new shade of purple hair. She needed a BOLD and FUN logo to represent her.
THE PROCESS
Candy Skulls are uniquely decorated with vibrant colors and represent the sweetness of life. This adventurous and striking image paired with Dr. Prather's favorite colors produced a logo that effectively represents her and appeals to her target market.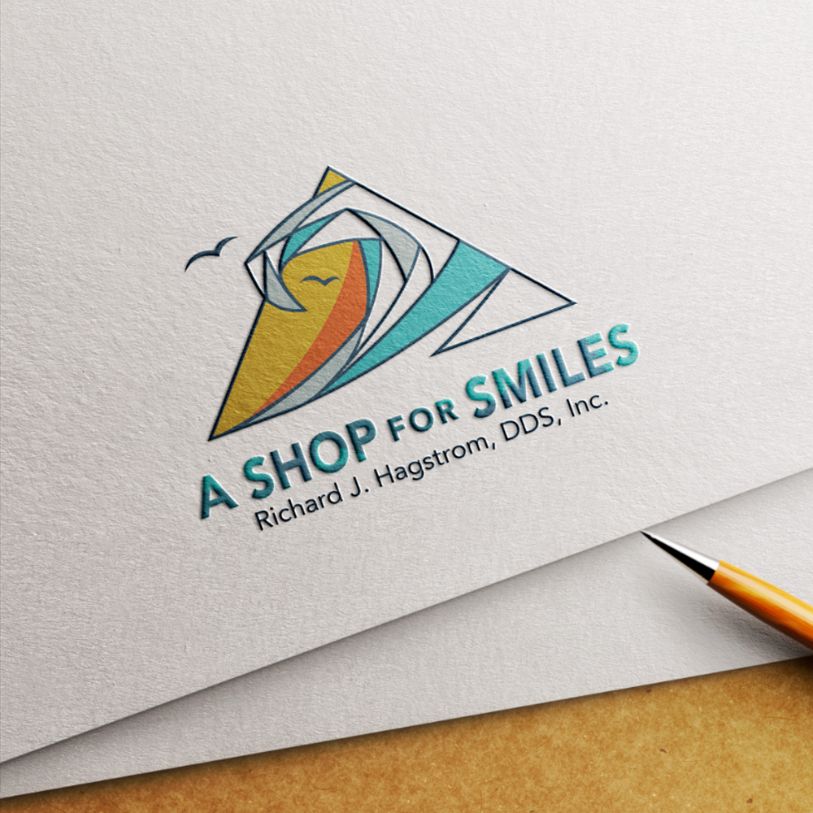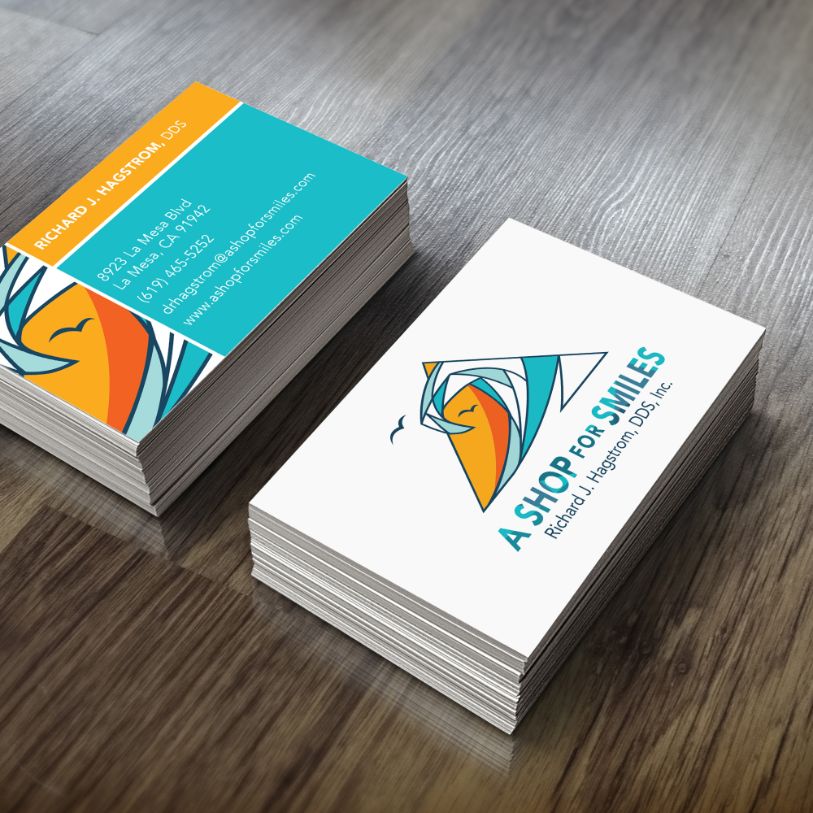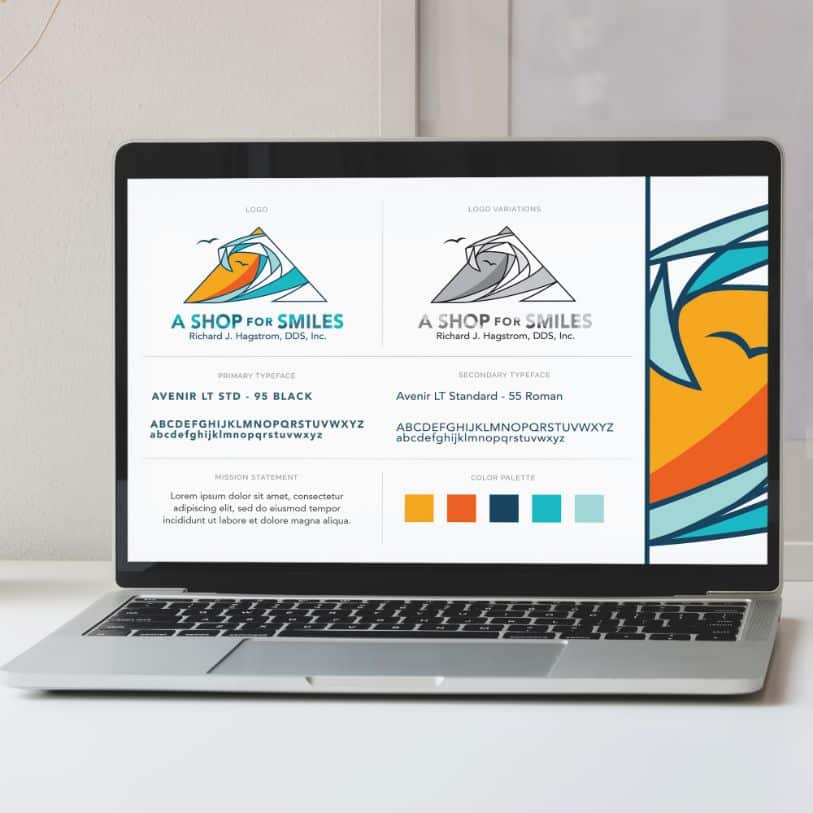 A Shop for Smiles
Richard J. Hagstrom, DDS, Inc
THE VISION
Dr. Hagstrom grew up surfing in Hawaii. He carried his passion and Aloha spirit with him to the mainland and set up his dental shop in San Diego. We needed to portray the cool vibes and friendly ease that make him… him.
THE PROCESS
Dr. Hagstrom is fun and amiable — which allowed for a less rigid, subdued logo. We employed vivacious colors and an abstract coastal wave scene to produce a tubular concept he is proud to have represent him.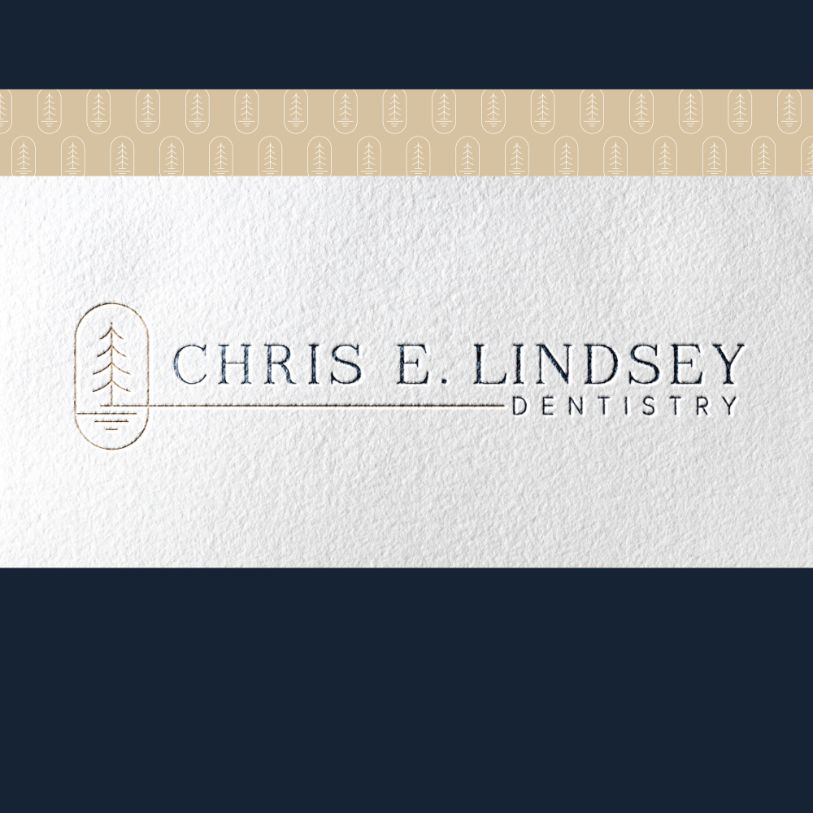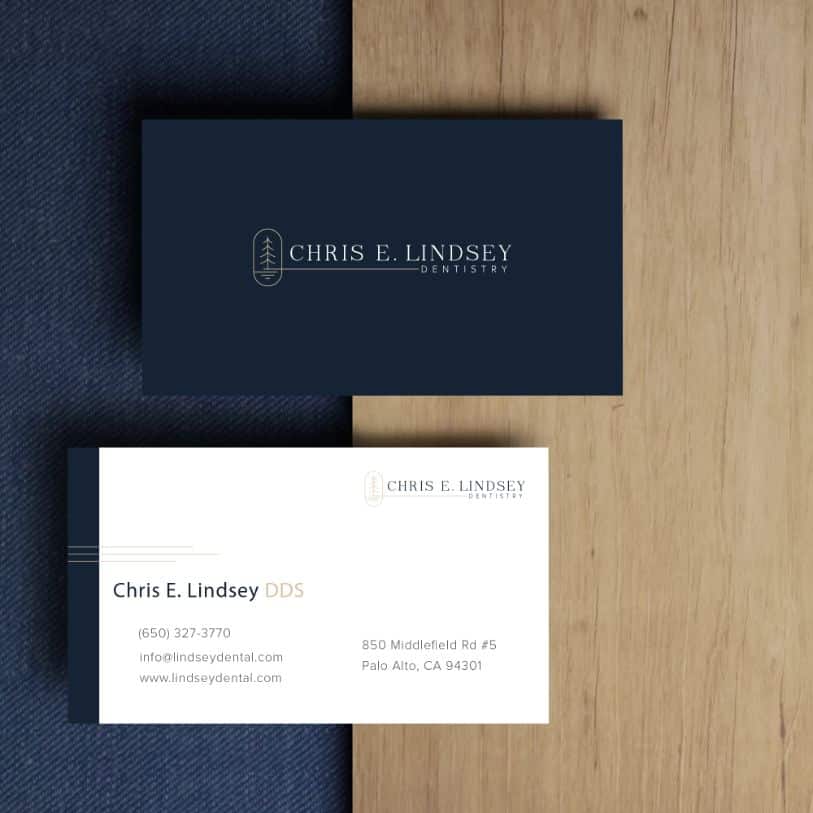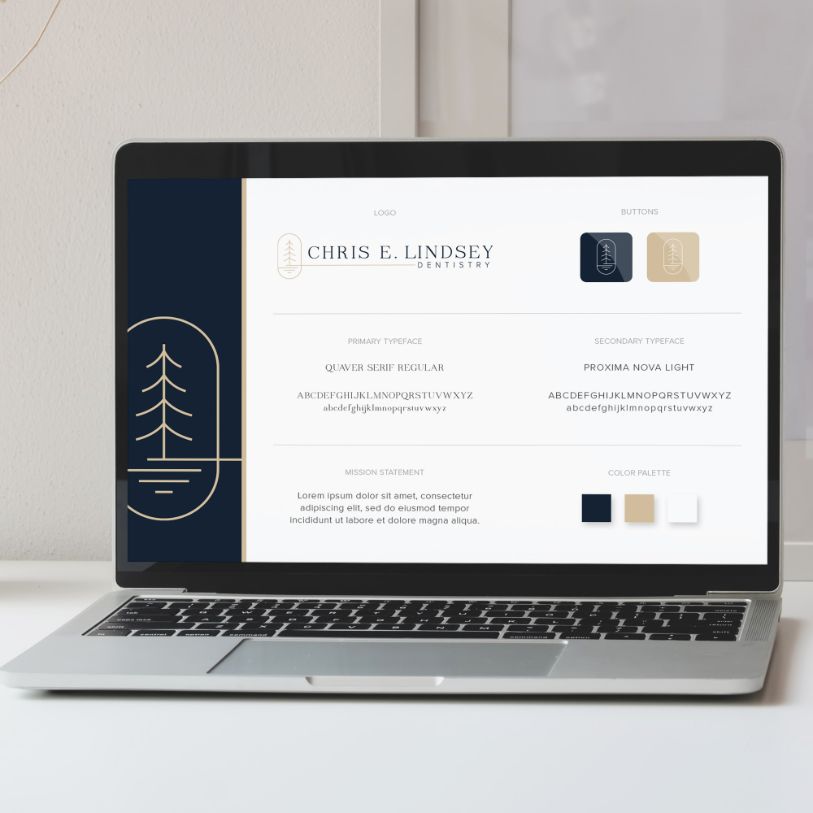 Chris E. Lindsey
Dentistry
THE VISION
Dr Lindsay's approach to dentistry is precision and care. his practice is located near the forest, and with his love for both dentistry and nature, we needed a brand that showcases his passions with his expertise.
THE PROCESS
How do you create a tree logo that's both unique and precise with so many tree logos in existence? We explored the area he lives in and combined it with a line-art style illustration. Building the pine tree wasn't enough, and so was born the abstract concept with the tree above the base of a body of water, contained within the oval.
THE IMPACT OF EXCEPTIONAL PRACTICE BRANDING
Project your practice's distinct identity in your market. A symbol (whether glyph, word, or image) has an almost magical ability to express ideas and concepts… and we're branding wizards. We'll conjure up for you a beautiful, unique logo that expertly reflects your brand and tells your practice's story in a way that stands out from the rest.
There is something deeply comforting about a masterfully-created logo. It radiates competence. It communicates to consumers that your business is established, experienced and capable. When your practice's logo looks like it would fit in with the "big boy" brands of the world, consumers will naturally assume that you are just as credible and trustworthy.
Not only will consumers choose a brand that they think looks more trustworthy… they will also be willing to pay more for it. It's true. Reflect on your own shopping experience. Think about different brands of shoes or golf clubs that you know are made in the same factory. Why are you willing to pay more for one than the other assuming the building materials and quality are the same?
A great logo makes for a powerful punch to the ol' memory banks. People are constantly filing away information they come across. When it is inconsequential or similar to something else, it is lumped into a bloated folder. When the information is new, interesting, or potentially valuable, it is filed away with a sticky tab so it stands out.
our brand identity package includes
Our team will produce a stunning and completely custom logo for your practice. We want you to be so proud of it that you emblazon it on everything you can — your uniforms, wall, signs, face tattoos, you name it! Once you approve the final design, we will package up all the file formats you will ever need your logo in and send them over to you. We will then take that design and work up your business card and stationery designs.
Business cards are an inexpensive, versatile, and convenient way to share your business with your market. But you only have two sides of a 3.5in x 2in card to state your case. We help you make the most of every pixel with our thoughtful and intentional designs. We know that your business card will be the first impression you make on many in your market. Our goal is to make sure it's not the last impression.
Why send letters on plain paper or something your front desk "throws together" in Microsoft Word. We'll craft an elegant design for your letterhead so that all of your communications convey how well put together your practice is. If you have to say it, say it with style.
Sometimes the wrapping is just as beautiful as the package contents. Before your recipient even opens your letter, they will notice how professional your practice is.
78%
of consumers believe that logos are works of art
the dentalcmo DENTAL PRACTICE LOGO CREATION PROCESS
We've spoken to thousands of dentists over the years and know that many like to know what the whole process looks like before starting. The below information is just for you, you kindred-spirited planners.
The steps to produce your new brand identity:
4. feedback implementation
68%
brand consistency contributes 10-20%+ in revenue growth
Pricing
For the quality of our work, we are almost shockingly inexpensive. We know most dental practices can't really justify going to a traditional ad agency to spend $20k-$50k on the development of a practice logo. Because we only work with dentists, we have a deep understanding of the industry and can shave off a lot of time and effort a non dental specific agency would have to spend. This helps us keep the costs down and the quality high for our clients.
book my consult
FAQs ABOUT OUR DENTAL PRACTICE LOGOS