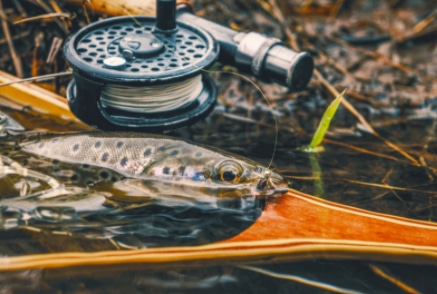 Let's get real about reels.
What are reels and why should you care about them?
Instagram has recently released the ability to create 15-60 second short form videos called reels. No photoshop or video editing software needed — Instagram has everything you need right inside its platform to create these videos, including audio, effects, stickers, and more. Once created, you can choose if you want to publish your reel to your main feed, your separate reel feed, or both.
So why should you care about this new trend?
Adam Mosseri, head of Instagram, came out earlier this year with a bold statement about the future of it's platform. He made it clear that Instagram is no longer a photography platform. Yes, you read that right. Instagram, the original photo sharing platform, is evolving.
So short form video is going to be the center of the foreseeable future. What's the big deal with short form video anyway?
It actually has everything to do with the USER. People:
Have a short attention span
Don't want to read (because of above)
Prefer to take information in video form
Demand to be entertained
With all of these reasons in mind, Reels are actually an incredible opportunity for your business to increase brand awareness. Once posted, the Instagram algorithm will actually push your reels to users they think will be interested in your content through the explore tab. You are actually much more likely to reach a larger audience, one that is interested in what you are offering. Yes, you read that right. Ideally, reels allow you to be discovered by exactly who you are trying to reach.
To create your first reel, simply press the "+" sign at the top of your Instagram feed: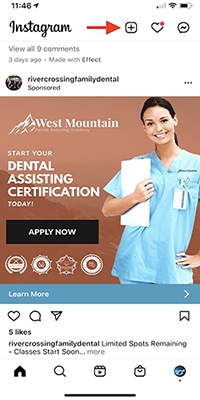 Then, select "Reel".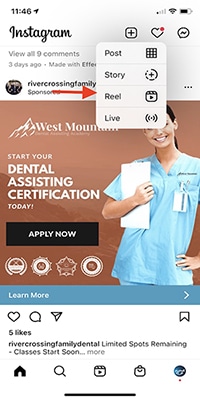 Our recommendation on this new trend? Evolve or be left in social media dust.