Planning a winning TikTok strategy
Even if you're an expert on other social media platforms, it's essential to remember that TikTok is its own chaotic, beautiful monster that requires time, research, and a game plan to conquer. In this post, we'll cover the planning process that will create a foundation for your winning TikTok strategy!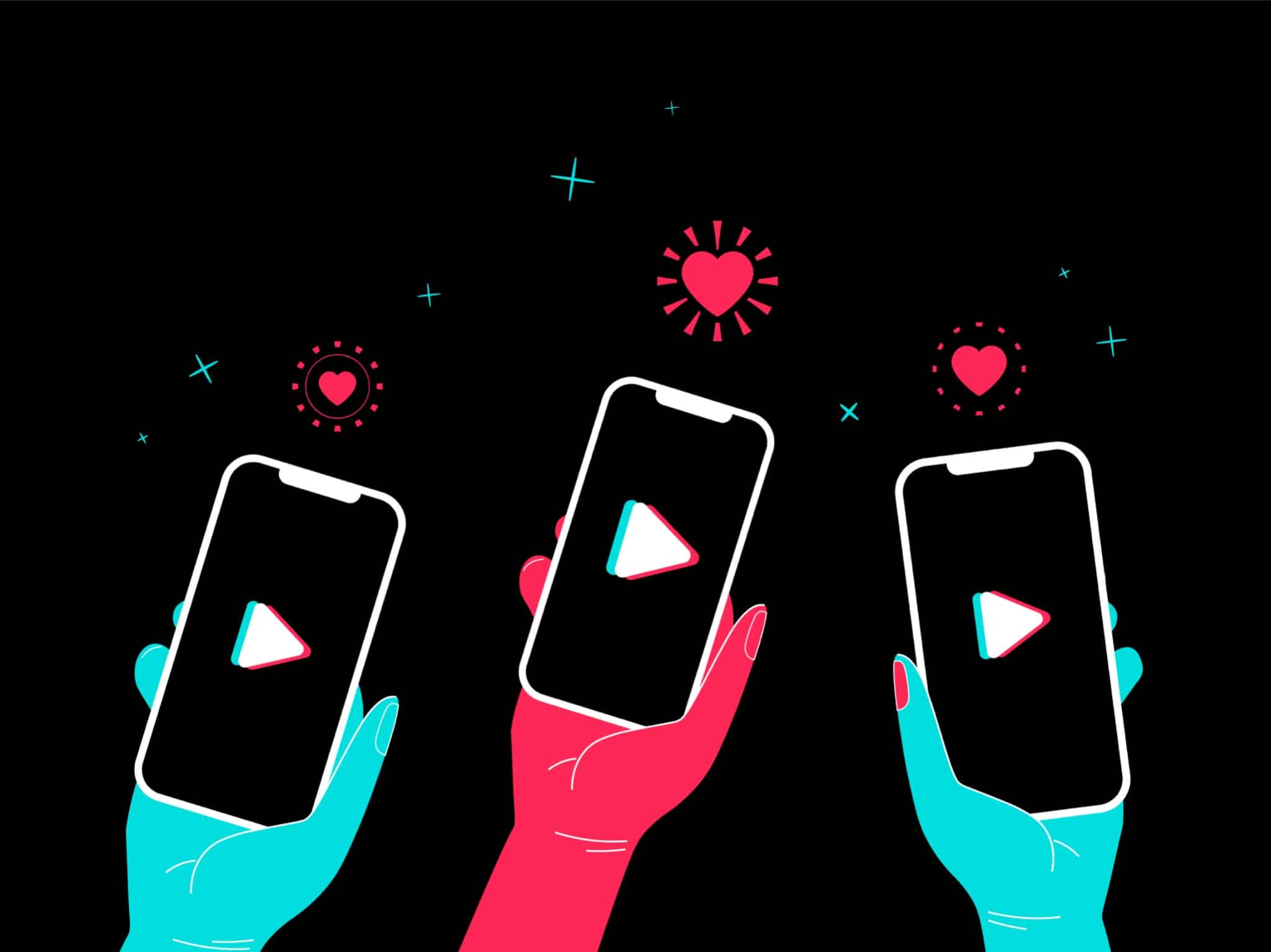 Getting to know Tiktok
The best way to get comfortable with your new platform is to spend time inside that TikTok app. Watch videos on the "For You" tab. Test out the video editor, filters, and effects. Look up what other businesses in your industry are doing. Save the videos you think are entertaining (if you think they're entertaining, there's a real good chance someone else might too). This is a great way to get ideas of what's working and not working on Tiktok. It's also a great way to gain inspiration and create ideas of compelling content that could help kickstart your account.
Key Players
Dentistry is a very specific niche when it comes to marketing. With TikTok being a relatively new way to market dental practices, it's crucial to understand how other dentists are using the platform successfully! Here's some dentists to watch on the platform who are doing great!
@dentistsinging
@thebentist
@juliedavisdds
@doctorgraves
@brandonmeck
@dancingdentalbabes
@the.flossy.posse
@drtristanpeh
@jasminerdh
@thebracesguy
@dr_rubinshtein
@advancedorthodontics
@fitlittlehygienist
You notice that while the majority of these rock stars use humor in one way or another, they all have different approaches and styles. Which styles resonate best with your practice? From education videos, to creative before and afters, there's plenty of content ideas that you can incorporate into your strategy.
TikTok Algorithm
One of the most enticing functionality on the TikTok platform for businesses is that when done correctly, the algorithm puts your content out there to reach new audiences that are interested (for free, might we add). The more watches you get, the more TikTok elevates your content and puts it in front of more people they think would like it, based on their interests and engagement. Don't worry, we'll be dedicating a whole post to how to be besties with the TikTok Algorithm.
Planning: Target Market & Competition
Before diving into your first short-form video, you need to know your audience. As you've probably heard, teenagers and Gen Z are extreme TikTok fans. Don't be fooled though – there are a broad range of demographics that use the app on a consistent basis.
Source: Pew Research Center
From the graph above, is there an overlap between your target market and TikTok users? Or perhaps a new or unexpected audience to engage with? Once you have a good idea of who you're trying to reach with your videos, you can begin to plan out your content calendar!
Depending on where you're located, you may or may not have fellow TikTok dental competitors. If you do, you'll want to watch what they're doing and what styles they have. It's a great "sneak peek" into what's working and what's not.
It's a great idea to look out for surrounding small businesses as well that might have a TikTok presence in your area. Even if they're not dental practices, they can be a great source of information, inspiration or collaboration.
Set objectives and goals
Now that you've done your homework, it's time to set some goals for your TikTok. What do you hope to accomplish on the platform? What does success look like for your practice? How can TikTok help you achieve your business objectives?
Content Calendar
Spontaneous posts are always encouraged, but you'll quickly become burnt out and exhausted if you depend on always thinking of something in the moment. Planning out your content in advance is a great way to keep yourself organized, make sure your videos are achieving your objectives and allows time for the creative process.
Establish a few content pillars that you'd like all of your content to fit into. These are broad topics that you feel are important or relevant to your practice. Here's a few to consider:
Before & After show off
Educational Tips
Team Culture
Planning ahead allows you to be intentional and deliberate with the content you post and the message you're sending about your practice. Once you've completed these crucial research steps, you'll be ready to roll on TikTok.