Nothing breaks your social media flow like a poorly chosen thumbnail. Whether it's blurry, hard to see, or an awkward facial expression, it's something you cannot change after you post it without completely deleting the post and reuploading it. This can be extremely frustrating and time consuming.
Introducing the ability to choose a custom thumbnail in your scheduled Facebook and Instagram Posts from right inside your Engager tool! You are now able to select a still image from any part of your video timeline as your cover picture and save for future posting!
This easy to use feature is easy to implement and effective! When creating a post or content piece, simply upload your video and select the edit button in the top right corner, as seen below: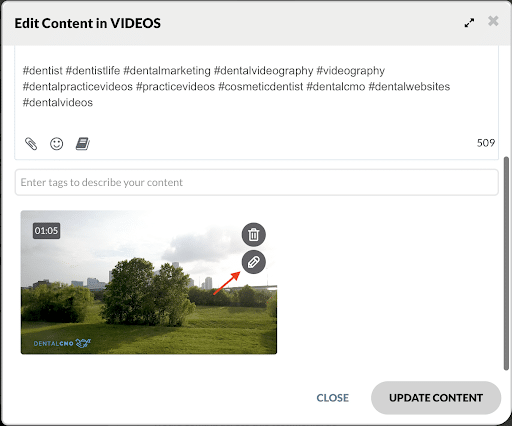 After selecting the edit button, you'll be redirected to the Video settings page. Once here, you'll be able to select your custom thumbnail and save your video. It's that easy!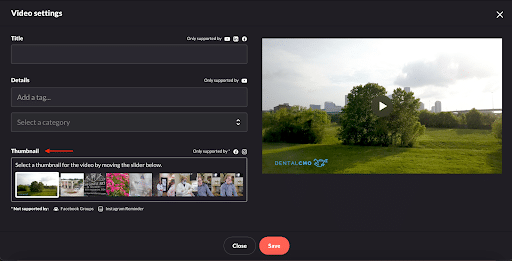 What are you waiting for? Go schedule some video posts and rest easy knowing that the right thumbnails are already selected!