The long awaited feature request is FINALLY here. With the updated Instagram API, you are now able to post automatically or schedule up to 10 images in one Instagram post (otherwise known as "carousel posts") directly through Engager! 🥳
Up until recently, Instagram did not allow carousel posting through any third party software. They've recently changed their API to allow us to set up this new, innovative feature.
Instagram Carousel posts are so important for creating great content for your followers. They encourage engagement with your audience and drive your profile's reach with much higher visibility compared to single-image posts. Now you can have all the convenience of scheduling out your multiple image posts!
Aspect Ratios: How to adjust your Instagram pictures in Engager
If you've ever used Instagram before, you know that they have strict aspect ratios for all of their content sharing options. This can be so frustrating while scheduling out your content calendar or when a post doesn't go through at the desired day/time. We understand that frustration and it's exactly the reason we've created a solution to this! When you create posts in Engager now, there is an easy fix.
1. Simply upload your selected images in the Smart Compose box: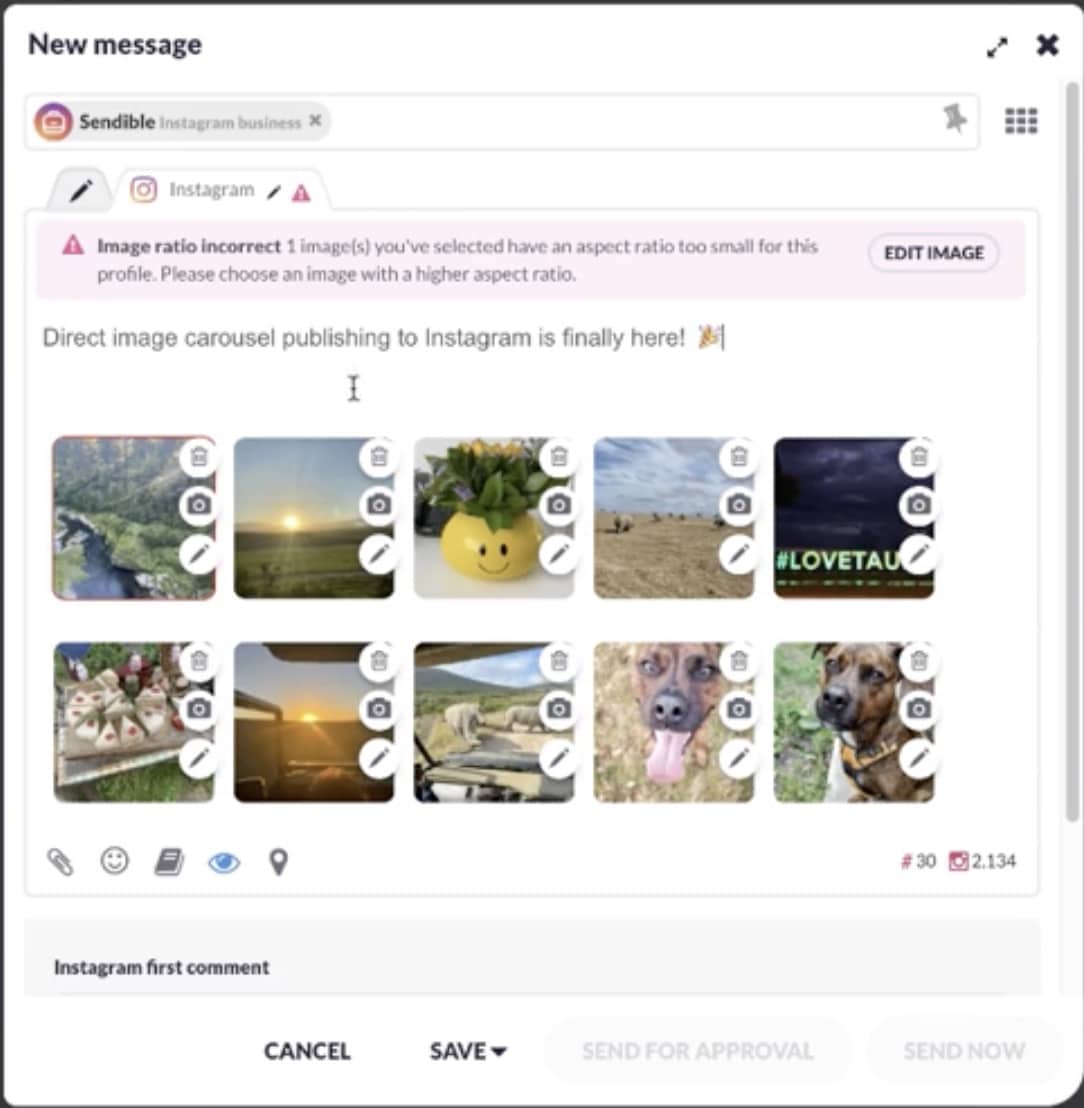 2. If any of your images go against Instagram's aspect ratio requirements, Engager will highlight them in RED. Resize those images by selecting "Edit Image". Select your desired ratio and press save.
After saving the newly sized image, continue to "send now" or "schedule" your post for your desired day/time on your content calendar.
Happy Posting!