Dentist websites frequently show "before and after" examples, right? The "before" photo shows teeth before work is done and the "after" photo shows finished dental work. The results are intended to show dramatic differences and help people see that the dentist really knows his or her stuff.
So in that same spirit, we want to show you some of favorite before and after examples of dentist websites, built by our team here at DentalCMO.
Today we'll show you a great example, Gearin Dental, in Las Vegas, Nev
Dentist Websites Before & After: Gearin Dental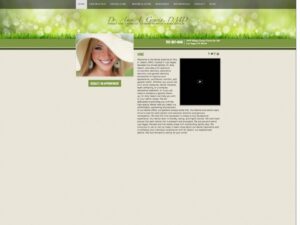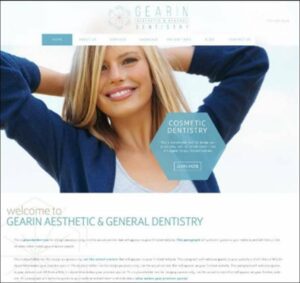 The Gearin Dental example highlights our focus on helping dentists attract the right kind of patients, not the discount-shopping patients. See the emphasis on cosmetic dentistry, the prominent photo, and a lighter, brighter feel? These aesthetic features really help Gearin Dental put the right (smiling) face forward. Additionally, the new site renders beautifully on smartphones, tablets, etc. via fully responsive coding (Google's new standard).
We'll share additional before-and-after examples in coming weeks.
If you have a "Before" that you want to turn into an "After" – let us know.